INTERNATIONAL CATHOLIC CENTER OF GENEVA
Services to NGOs | Training | Exchange & Awareness-Raising
Due to COVID-19 restrictions, most UN Human Rights Bodies Sessions are held online. Please consult their respective websites for more information.
Committee on Economic, Social and Cultural Rights – 72nd Session
Monday
No event found!
Bolivia Project
Contributing to the realization of the rights of vulnerable children, youth and women
Papua New Guinea Project
Advocating for the rights of children, women and people with disabilities as well as environmental protection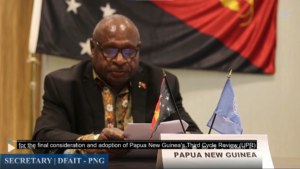 On the 23rd March 2022 the UPR Working Group Report on Papua New Guinea (PNG) was adopted at the 49th Session of the Human Rights Council.
Read More »