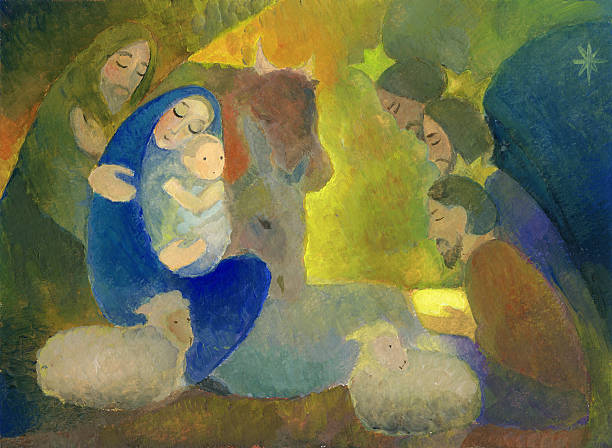 (Watercolor painting of Nativity, Gabi Kiss)
"May we be in this world a ray of that LIGHT which shone forth from Bethlehem,
bringing joy and peace to the hearts of all men and women."
(Pope Francis)
Each of our institution's and organization's efforts to work for a world more just and humane are indeed rays of light and hope for those who are in the darkness of injustice, poverty and exclusion.
We, at CCIG, are deeply grateful to our partners and members for their continuous support, eagerness and creativity.
May this Christmas bring you joy, peace, hope and courage so that in 2022, we can continue to work together with enthusiasm and passion in our shared goal of building a world of dignity, freedom and solidarity.
The CCIG Secretariat will be closed from Monday, 20 December 2021
and will reopen on Monday, 10 January 2022. May God bless you today and always.