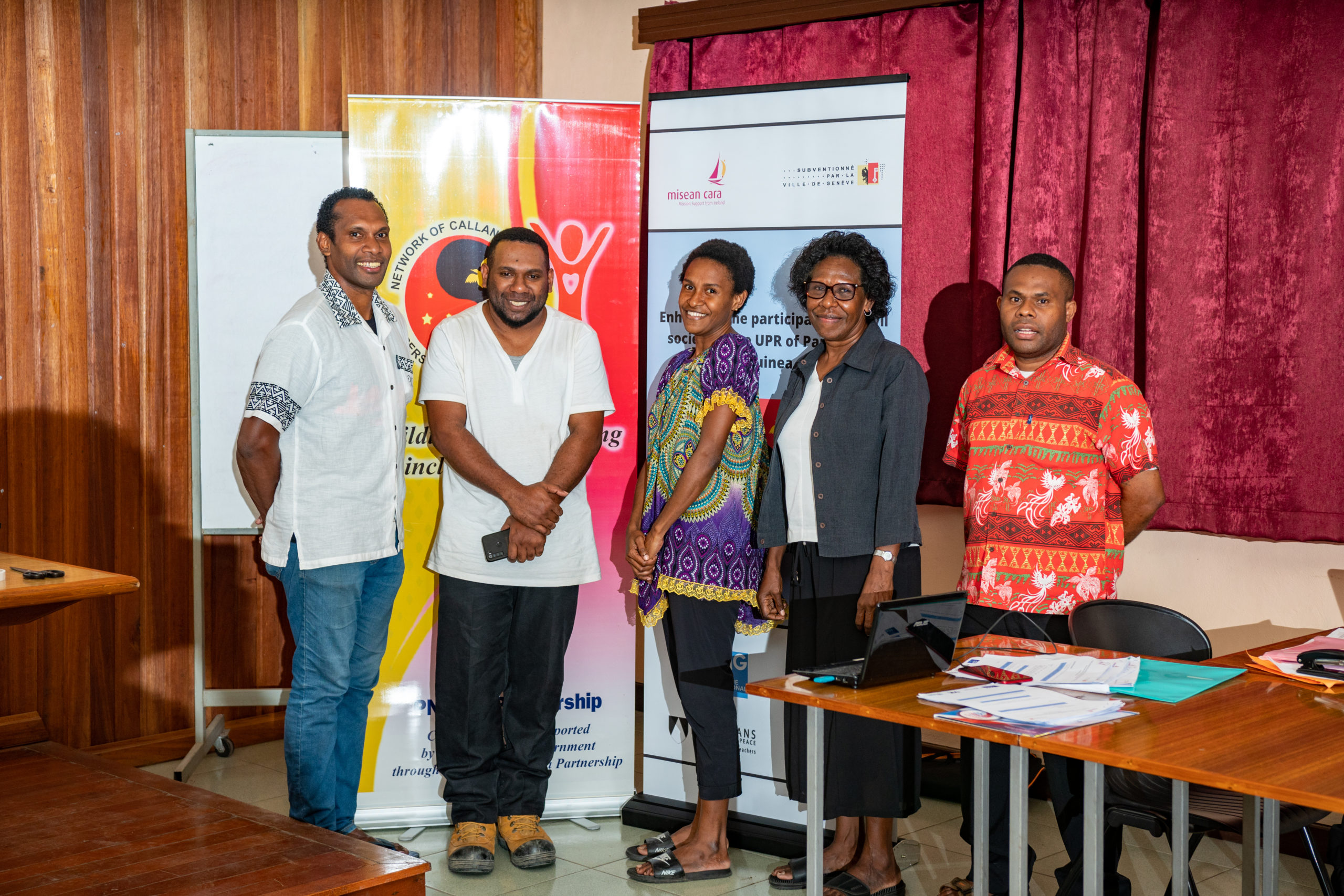 Upon request of local partners in Papua New Guinea, the CCIG organized an online capacity building initiative in relation to the follow-up of UPR recommendations.
Therefore, in December 2021, a video training was recorded by CCIG's trainer on the implementation of the outcomes of the review, in fact without adequate implementation and follow-up the whole process of the UPR loses its meaning. This is why a specific emphasis on the follow-up has been put by several actors and particularly civil society organizations and the Office of the High Commissioner for Human Rights (OHCHR).
The training presented to the participants the steps following the session of the UPR working group during which PNG was reviewed and informed them on how to get the final lists of the recommendations addressed to PNG. Following this, the role that each actor (the State under review, the international community and the civil society) has to play was presented. A specific attention was given to the role of civil society divided with regard to awareness-raising, cooperation and monitoring. As part of the monitoring, a matrix template to track implementation of UPR recommendations and the related indicators to be used were presented. The aim of this follow-up training was to continue strengthening the link and synergy between the local organizations and defenders and provide them with adequate tools to pursue their work upon project completion.
This follow-up training and the template for the matrix to track implementation of the UPR recommendations were disseminated among all the participants through the creation of a restricted area in CCIG website, which also gathered the previous training modules offered through the project and all supporting documentation and advocacy tools. The creation of such online space represents a great added value to ensure the dissemination of the training and the possibility for project participants to share what they have learned with their colleagues thus multiplying the impact of the project.
For more information on CCIG project in PNG, please click here.